The Thanksgiving holiday is often the busiest one of the year. People travel statewide and across borders to gather with their families around dinner tables loaded with turkey, cranberries, and pie. Thanksgiving is also one of the most popular events on social media. As early as September, you'll see posts on Instagram dishing out tips on how to make over your feed for Thanksgiving. Fall colors pop up everywhere, and recipes go viral.
If you're an Instagram content creator and want to make an impact on Instagram this Thanksgiving, we have all the ideas you need. Read on to discover how to express the spirit of this longstanding holiday in the most creative ways.
1. Inspire Your Followers to Create Family Portraits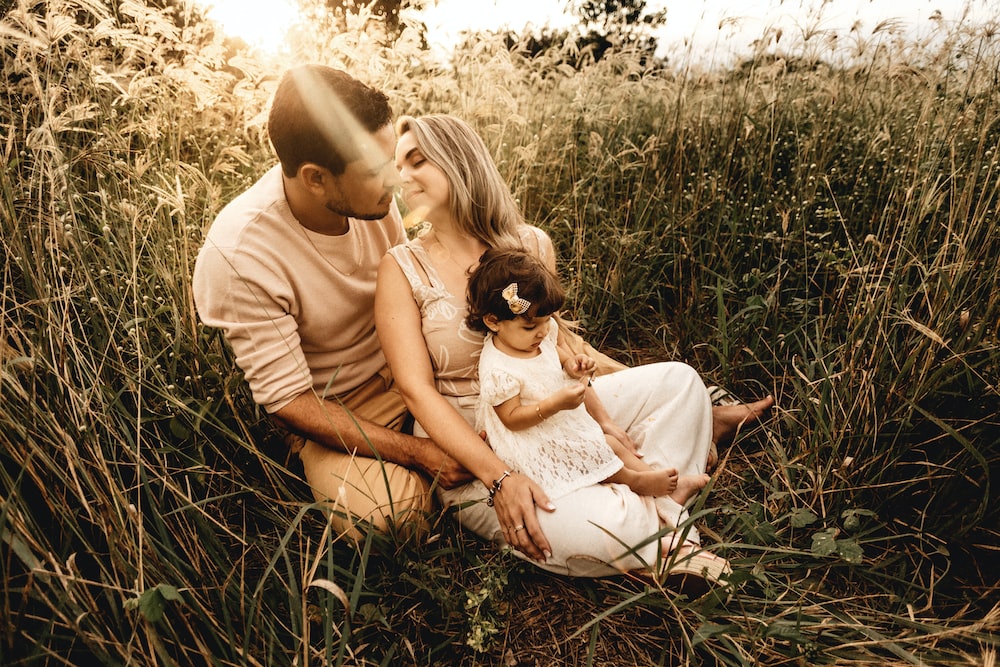 This is a fun idea that fits in with the holiday theme. It will also get you a lot of engagement on your Instagram profile. Thanksgiving is all about family, after all, so inspire your followers by posting a classic family portrait. Snap a candid shot of everyone arriving at your house for a scrumptious turkey dinner. Or set the timer on your camera and capture everyone sitting at the table, ready to dig in.
Make the photograph warm and inviting by adding an autumn-colored frame and captions like "Grateful for these humans" or "Wonderful to see these faces again. Happy Thanksgiving!"
This will likely set off a chain of responses from your followers posting their family photos. If someone comments that they cannot visit their family for Thanksgiving or that they recently lost a loved one, rally around them and support them. This is what building a community on Instagram is about – sharing great content and looking out for one another.
2. Start a Gratitude Challenge
If you like going around the dinner table and asking everyone what they're thankful for, you should carry on the tradition on Instagram. Create a gratitude challenge by posting something you're thankful for every day leading up to Thanksgiving. This could be a two-or three-week challenge. Share images and funny or inspirational stories about people, places, and events that have impacted and changed your life.
For these posts, you can use simple captions like "Day 2 of the Gratitude Challenge: Today, I'm thankful for…" Doing this will also help encourage interaction with your followers.
More importantly, with all the negativity swirling online, this is your chance to create something positive.
3. Create a Food Heaven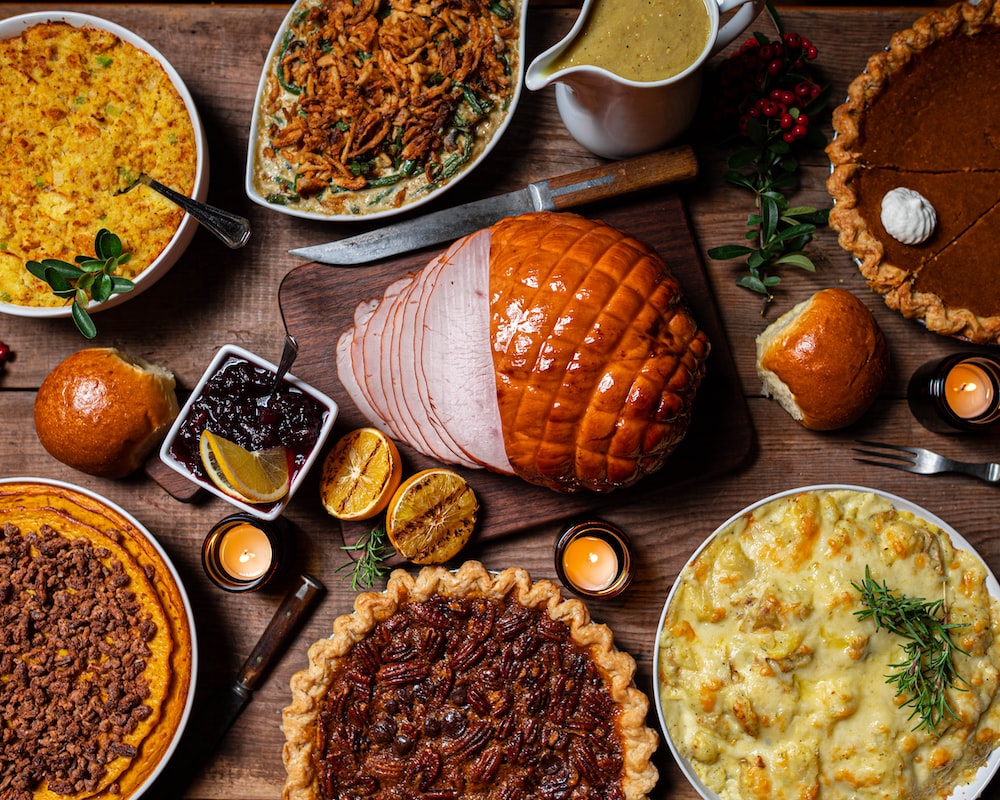 Thanksgiving is also about food, so if you're a good cook, this is your time to shine. Put your cooking skills in the spotlight by sharing photos of your Thanksgiving meal on Instagram. Include the turkey and the pies, and if you cook something unique for the holiday, post that, too.
This is another surefire way to get your followers to follow suit and respond with photos of their feast. You can get the engagement going by asking your followers how they prepare and season their turkeys or what they're having for dessert (if not pie). Captions for your food posts could include something like "This turkey is DONE" or "Dig in!"
4. Go DIY for Thanksgiving
Aside from preparing copious amounts of food for the holiday, many families also put up Thanksgiving decorations. Decorations for 2023 include real white and orange pumpkins arranged on wooden dining tables and wheat bundles for that rustic fall look. Some decorate their fireplace mantles with autumn leaves and pumpkins, while others stack pumpkins and candles on the staircase leading to the front door.
You can go full DIY for Thanksgiving and post photos of your efforts on Instagram. If you decorate your entire house, let your followers see your creativity. If you're doing something different and having Thanksgiving in an RV, show your audience how you turn the vehicle into a home for the holiday. Use captions like "Converting this RV into a Thanksgiving haven" or "What does your home look like this Thanksgiving?"
If you want to focus your decorating skills on your table only, you can create a so-called Thanksgiving tablescape. Share photos and reels of your table and encourage others to share theirs. Your caption can be something like "Setting the stage for a magical Thanksgiving."
5. Tell a Thanksgiving Story
Stories always capture attention, both in real life and online. Share your memorable Thanksgiving story or moment with your followers. It could be an unforgettable incident, a new family tradition, or a random act of kindness that touched your heart. Your caption should convey your feelings about the story, for instance, "The Thanksgiving when a stranger saved my life" or "The Thanksgiving my family will never forget."
6. Getting Back to Gratitude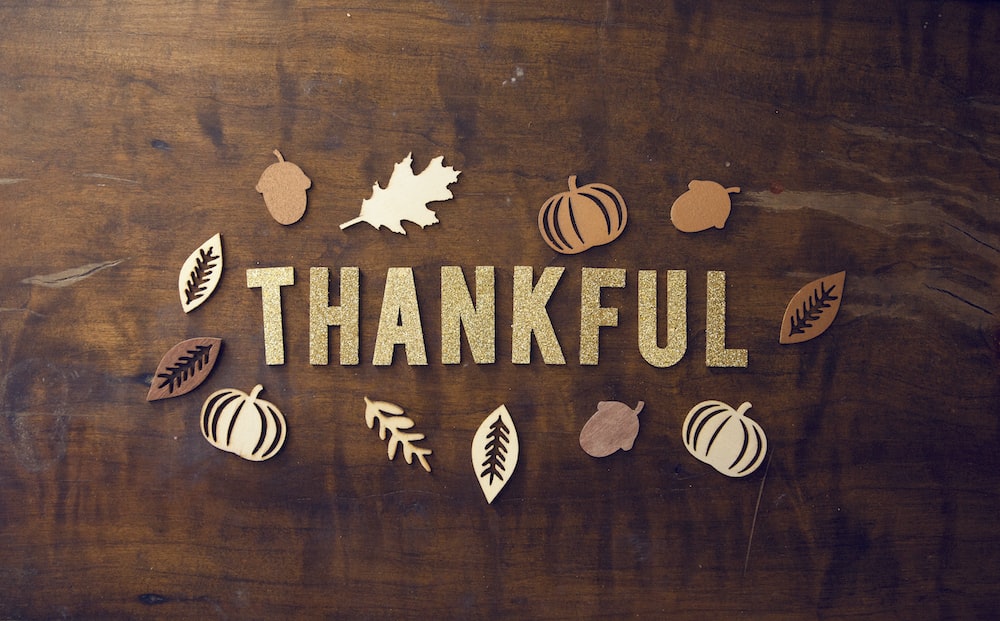 Along with saying what you're grateful for personally, share a series of gratitude posts. There is a lot of turmoil in the world, especially in 2023. Reflecting on things to be grateful for helps bring some peace of mind, if only for a little while. Encourage your followers to reflect on the quotes that mean the most to them.
You can also use captions like "Let's hold our families close this Thanksgiving" or "Let's remember what truly matters this Thanksgiving."
7. Go Down Memory Lane
Instagram audiences love throwback posts, so create your own for Thanksgiving. Share snaps of past Thanksgivings, including candid moments with your family and pets. If you have a photo of your dog dressed like a pumpkin, that will make for a great post. If you have photos of your extended family gathered around an outdoor dinner table, that is great for Instagram content.
Make sure to take some new photos in 2023 so you can post those down the line. Captions for these types of posts include "Making Thanksgiving memories" and "Thanksgiving traditions, then and now."
8. Have a Friendsgiving, Too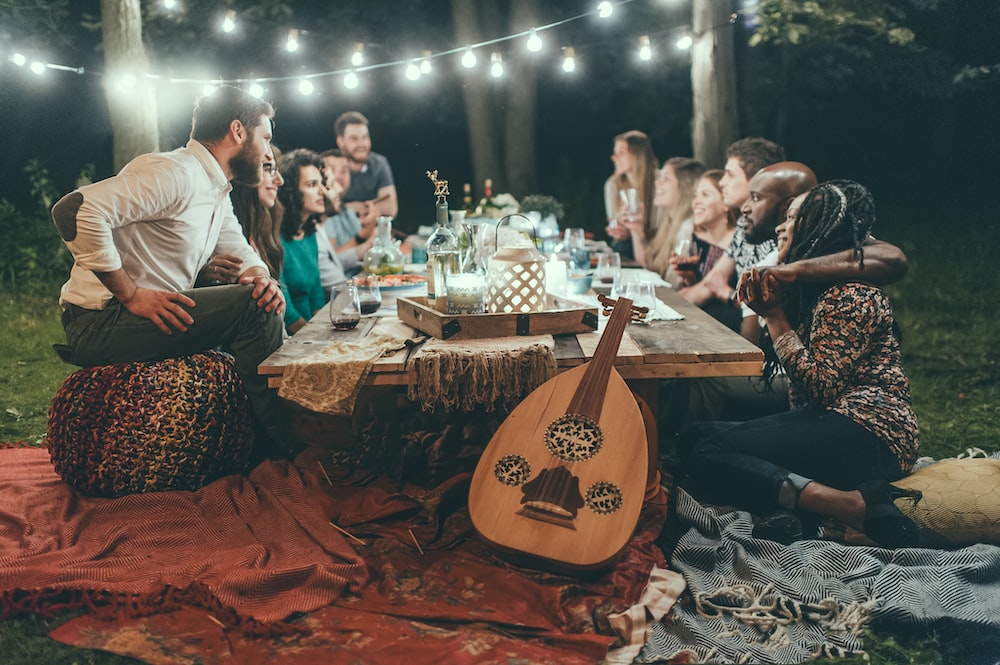 Some friendships are as strong as family ties. If you're celebrating Friendsgiving this year, capture some fun moments with your friends and create a few dedicated posts. Motivate your Instagram followers to chip in with their own photos and celebrations. Good captions include "Friendsgiving feast with the best" and "Happy Friendsgiving to all!"
Conclusion
When your Thanksgiving Instagram posts reflect genuine sentiment, your followers will find it hard to resist responding with their own. Thanksgiving is the time to express love and gratitude, and it's the same on social media. So, get ready to embrace the upcoming holiday and spread joy and positivity on your Instagram feed.