Instagram is a high-yielding hub for digital marketing. Since Facebook acquired it, its status has risen even more.

Today, most audiovisual digital marketers target Instagram because of its wide reach. According to results released by the platform, over 80 percent of accounts follow one business or the other.

This has led to the creation of several tools by different individuals, to aid marketing through Instagram. Consequently, many small, medium, and large-scale businesses began leveraging these tools for their marketing needs.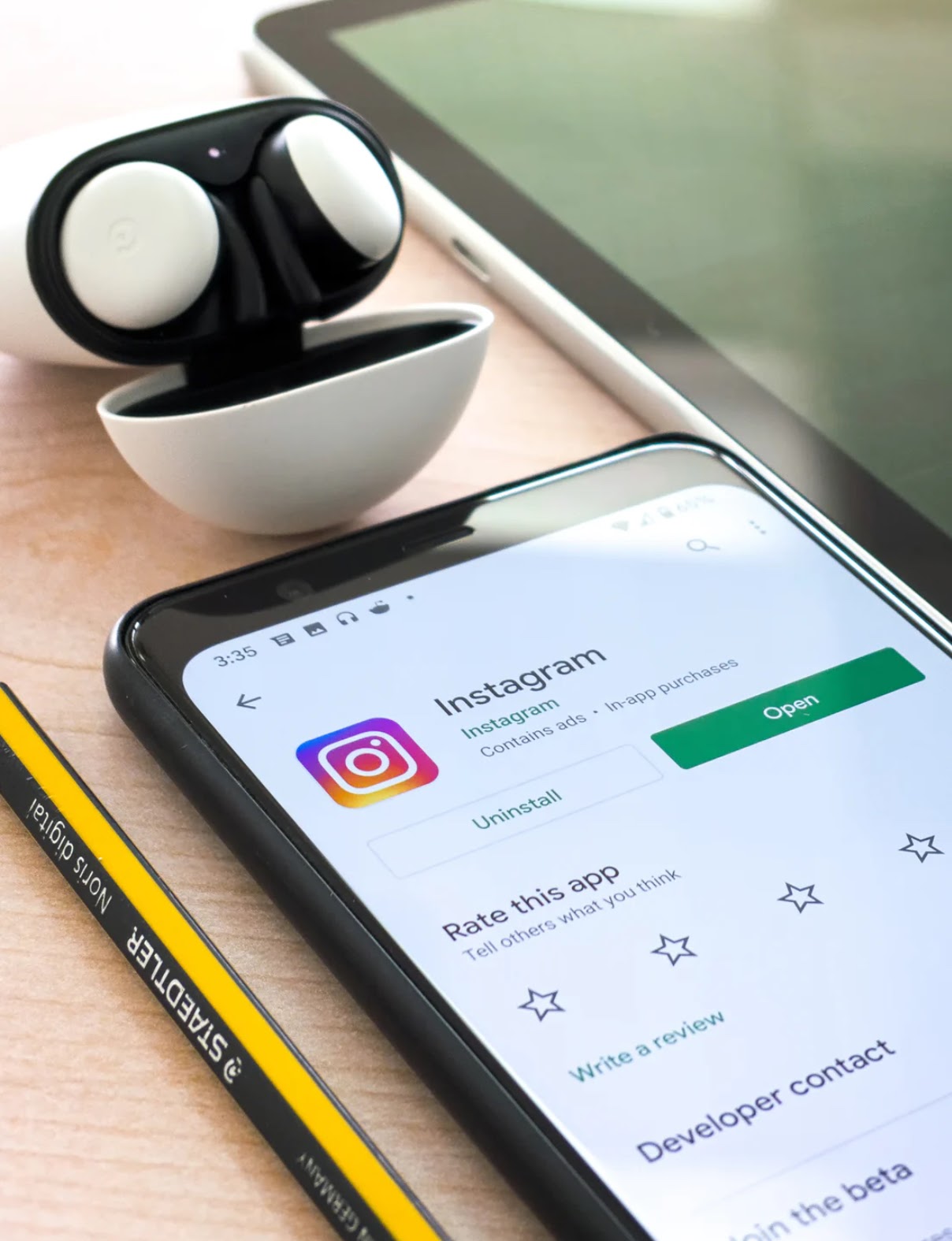 Today, we'll be bringing your attention to some of the best tools you definitely should be using in 2021.


Why do you need tools for Instagram marketing?
These tools are like automated actions you take when marketing on Instagram. They make your work easier to accomplish and allow you to attain your results in record time.

They are timely, accurate, and not cumbersome to learn. Without the use of such tools, you'll be left manually handling your day-to-day Instagram tasks.

Can you imagine managing 5 different Instagram accounts manually?

It's going to be extremely stressful and it might affect your productivity. This is where great tools come into play, so let's take a look at some of the tools we recommend.


1. Later
Later is a top-notch Instagram marketing tool and comes in handy for scheduling posts, amongst other functions.

If your brand needs to build a complex Instagram content calendar, Later might be what you need.

Later on, you wouldn't need to lose sleep about forgetting to update your account. This is done at pre-specified periods.

It can also come into play when you need to repost user-generated content. In addition to scheduling posts, it features a bulk media uploader.


2. Ingramer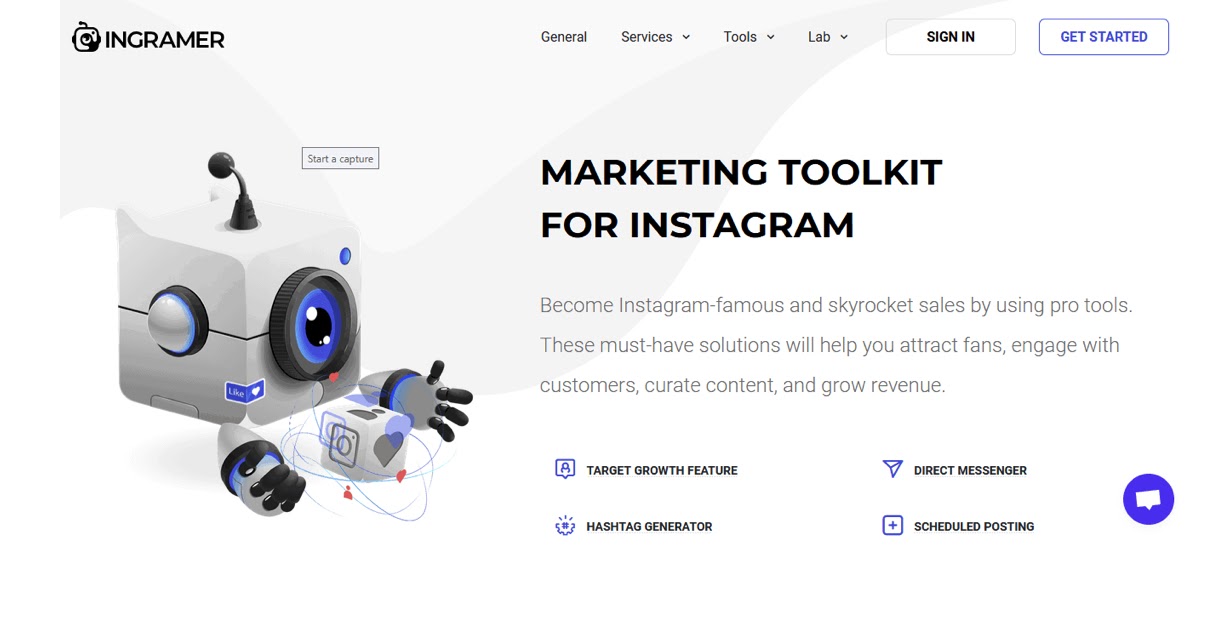 Get Ingramer if your brand requires an all-encompassing Instagram marketing tool that can boost your followership, engage with viewers, and schedule posts.

The tool can also store viewers' data, run competitor analysis, and generate hashtags.

As for their pricing, expect to pay between $37-82 for 2 weeks. You will pay between $57-128 for 1 month and $144-307 for 3 months all for a single account.


3. Plann
Plann is another cool tool to use when trying to automate wags of managing your account.

It's an all-in-one Instagram marketing tool that can help you plan your schedule, analyze your Instagram posts, and make your account look professional.

The UI is cool and easy to use. They have a simple drag and drop feature which shows you exactly how your feed will be after completion.

You can also monitor what your competitor is doing in real-time which can further aid your planning.


4. Like4Like
Instead of waiting weeks (or even years) to gather significant likes on each post, you may consider buying likes. But the problem is, most of the sites offering them are based on artificial likes made by fake profiles.

Like4Like, on the other hand, sell real likes made by real profiles.


5. Showcase
If your brand is e-commerce-based, then Showcase is the tool for you. It's an Instagram marketing tool that can convert your posts (and even user-generated posts) into shoppable galleries.

After conversion to shoppable galleries, the featured posts will be linked to their product pages.

This is a very effective tool for Instagram marketing as it allows your viewers to shop directly from your posts.


6. SocialRank
SocialRank is a tool that can analyze your followers. This all-important tool can categorize your followers based on their professions.

It can also categorize them according to the type of followers they have. This becomes handy when searching for the right influencer to approach for marketing's sake.

For example, if you need to reach out to just teenagers for an upcoming event. You can analyze various accounts and decide on the influencer with the highest number of followers being teenagers.

Once you get this information, you can then approach the influencer with the ultra-specific audience you want.


7. Repost

Repost is an Instagram marketing tool that was specifically created to repost existing content.

It comes in handy when you have an active campaign that requires you to repost user-generated content.

Having this tool will relieve the stress of doing it manually.


8. Owlmetrixs

Owlmetrixs is another super Instagram marketing tool you should consider if the analysis of your Instagram account is on the front burner.

This tool helps you analyze your account seamlessly, which could help with planning. It analyzes your post so you know which post performed best.

The tool also gives you an idea to know the most appropriate time to post your content. It does this by providing an easy-to-use calendar and heat map.

Get this tool and identifying types of posts that have better engagement will no longer be a problem for you.


9. Grum

Do you manage several Instagram accounts and need a personal assistant to make your work easier?

Grum can be that assistant and will undertake that task effectively. It can schedule posts on several accounts at the same time.


10. HashtagsForLikes
Hashtags are a must if you want your content to be noticed by more viewers.

Despite this enormous benefit, hashtags could be very challenging to research when you need them. HashtagsForLikes help nullifies this stress by doing it all for you.

It is, however, not free as you will need to pay $19 weekly or $59 monthly for the Regular plan. The Pro counterpart is $29 weekly or $89 monthly.

However, should something go wrong, there's a 14-day money-back guarantee.


[Bonus] 11. Combin
This is another great tool you can use for your Instagram marketing. This tool can even help you gain followers organically due to the carefully structured features it has.

It can show you your growth and performance statistics and search for Instagram influencers.

It can also help define your audience quality, and also figure out who doesn't follow you back. Alongside all this, you can schedule your posts with this tool.

It has a free plan and two paid plans as well.

The starter plan is free, a personal plan is $15 per month while you get a business plan for $30/mo.


Conclusion
The use of IG marketing tools can never be over-emphasized in today's digital world. It cuts down on your time and stress without compromising quality.

Some of these tools are not free but the prices are nothing compared to the benefits you get. Identifying appropriate tools for your brand can help increase your reach.